The 2023 GFNY NYC Jersey
The all new, 100% Made in Italy GFNY race jersey features
a lighter, softer and even more breathable fabric on the back
slightly angled outside back pockets for easier access
a more modern shorter front
a stylishly lower collar
You will wear this jersey at the 11th edition of GFNY World Championship NYC on May 21, 2023.
The GFNY World Championship NYC jersey launches the apparel theme for the coming year of GFNY races. All the races of the GFNY World Season 2023/24 will make their unique adaptation with their flags, their destinations and their sponsors.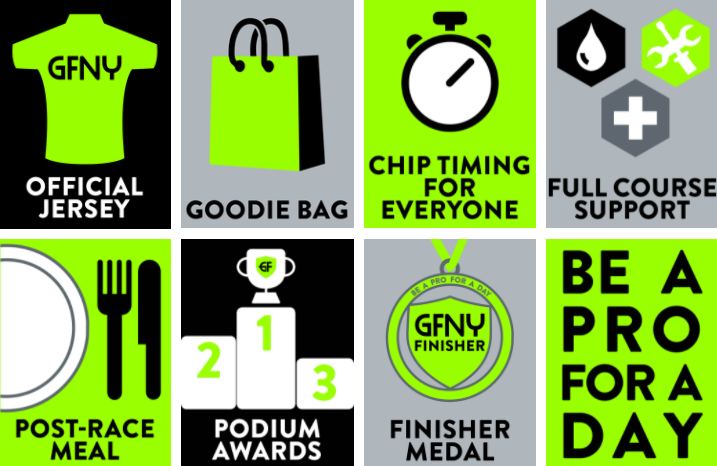 THE JERSEY: All riders receive the official GFNY race jersey, which is mandatory attire at the race. The jersey is designed in NYC and Made in Italy.
CHIP TIMING: GFNY is a timed race. Each athlete has their own timing chip, which starts right after you cross the start line and stops when you cross the finish line. Timing results will be available at gfny.cc/results.
FINISHER MEDAL: Every GFNY finisher receives a medal, no matter which distance they complete. All finishers also earn a "Finish" towards their 3×2023 GFNY medal or the 10x medal. Go to gfny.com/medals for more information on GFNY's multi-finisher medals.