NYC Bike Expo 2022 held May 13-15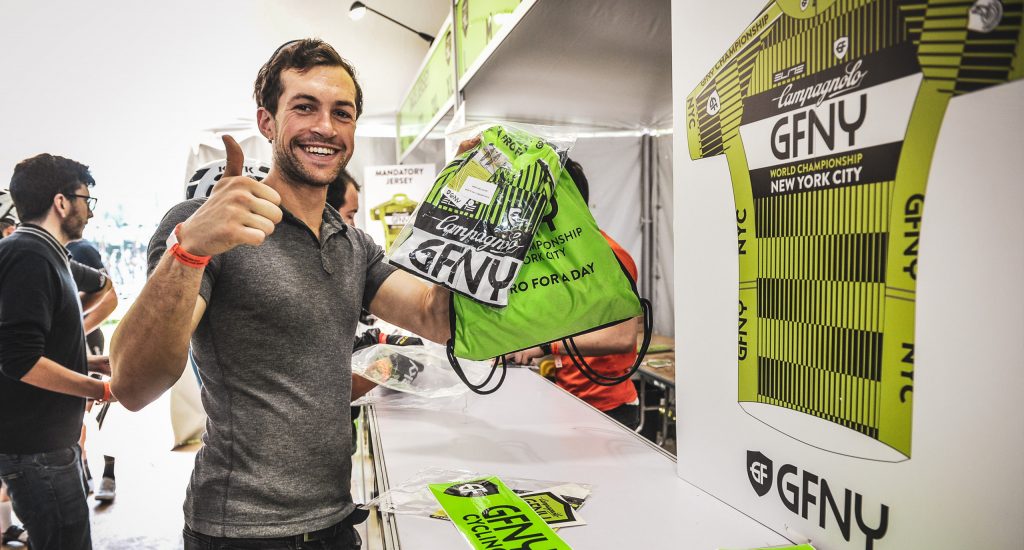 NYC Bike Expo returns for its 10th annual edition
On May 13-15, 2022, NYC Bike Expo returns for its 10th annual edition. The road cycling show will attract more than 10,000 visitors who are avid road cyclists, endurance athletes and cycling fans. Exhibitors will showcase products such as bike components, bike brands, and cycling events.
New York City Bike Expo serves as mandatory in-person packet pick up for the 5,000 riders competing at the GFNY World Championship NYC. The expo also attracts over 7,000 non-GFNY participants and is open to the public and free admission.
For the second year, the expo will be held in Fort Lee, NJ, where it will be located directly at the center of GFNY World Championship Headquarters during race week. Visitors benefit from a prime location with easy access from America's most-traveled bike route on Hudson Terrace in Fort Lee, NJ. The expo will be more integrated with race HQ activities, including the close proximity to the start/finish point of the pre-race group rides.
Exhibitors have the option to exhibit 2 or 3 days. The pre-race expo lasts 2 days: Friday & Saturday, May 13-14. There is an additional, optional exhibition day on race day, Sunday, May 15.
Exhibitors are invited to contact Sara at "> to reserve booth space.
About NYC Bike Expo
The 10th annual NYC Bike Expo on May 13-15, 2022 will host the mandatory packet pickup for all 5,000 riders of the GFNY World Championship NYC.
The official NYC Bike Expo website is:  nycbikeexpo.com.
About GFNY Global Endurance Sports Series
GFNY Global Endurance Sports Series is a sports event company with three decades of experience in racing, planning and organizing events. The global endurance sports brand hosts multiple events throughout the year around the world on five continents.
Working with partners around the world to deliver a first-class experience, GFNY Global Endurance Sports Series puts their athletes first.
Cycling
20 plus events around the world. View the 2021-2022 calendar here
Riders get to BE A PRO FOR A DAY ® by competing against others, themselves and the clock in a personal endurance challenge.
Top 10% (20% at regional championships) of finishers in each age group qualify for the Racer Corral at every GFNY World event.
GFNY World Championship NYC
The 10th annual GFNY World Championship New York will be held on May 15, 2022. The race features the world's most international peloton with riders from over 90 countries. Athletes take on a challenging 100-mile route from NYC to Bear Mountain to Fort Lee to compete against each other, the clock and themselves in a personal endurance challenge.
The official GFNY website is: www.gfny.com.
Further Material for Media Use
GFNY Press Images: here
GFNY World calendar graphic: here
Previous GFNY press releases: here
Media Contact