New: Largest Club Category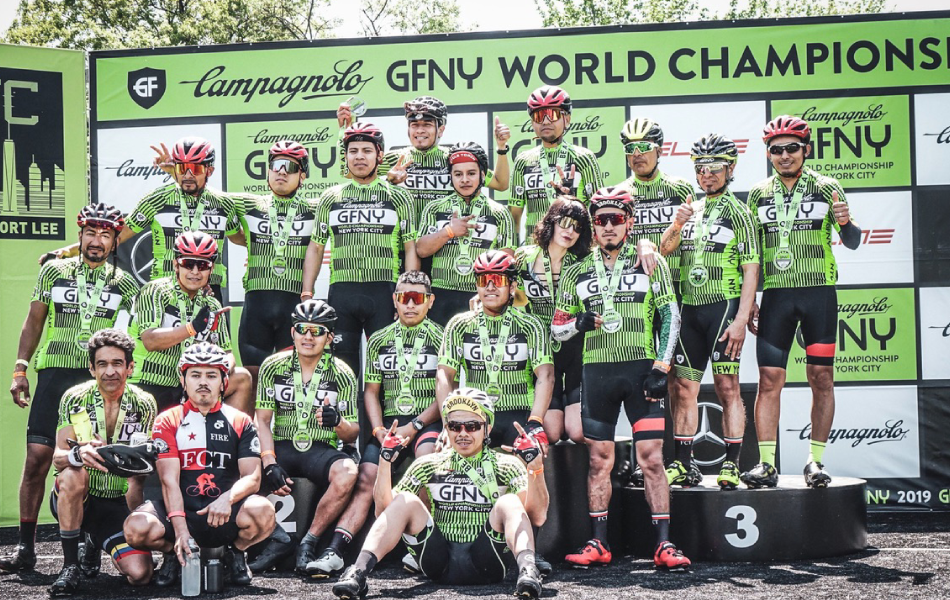 New for GFNY NYC 2023, we are adding a new category celebrating the club with the most finishers. Already 300+ clubs are signed up and will be represented on May 21st. Many returning clubs like Swatt Club, Team Colavita, Road Kings, CCNS Charles Coaching, NYCC, BTCNJ and more!
There are a number of clubs that are doubling or tripling their presence in 2023 like Officine Mattio, Peru NY, PinnoyBiker, sumitate-sab-mtb Argentina, ASPTT Mulhouse, Major Taylor Cycling Club, Milano Cycling, Bergenline Cycling Club, 305ycle, Rosa Cycles, Key Biscane Velo Club, Just For Giggles Cycling, Chile Adventure, Bocadillo, Bike Mart, The Eagles, TriWave, Urban SOS CC, Westchester Cycle Club and others – thank you for joining GFNY NYC 2023!
Important: In order to be ranked on the same team, make sure you and your teammates enter an identical team name. Adding an extra letter or deleting a space will mean your team name doesn't match and you won't be ranked with the team.
If you want to check, edit, or add your team name, go to gfny.cc and log into your GFNY account with your email. Go to the Tickets tab and click on Edit. You can make changes like your jersey size, distance and team name until 21 days before the race.
Looking back at GFNY 2022, we want to give a shoutout to the most-represented clubs at GFNY NYC 2022:
ASD Swatt Club
CCNS Charles Coaching
Colavita Cycling Club
Fire Cycling Team
Maglia Nera Cycling
NYCC Racing
Penka Cycling
Road Kings
Ruta 56
Team Roula