From roads to mountains, Costa Rican rider eyes new trails
"I enjoy riding because it clears my mind. I use it as a relaxation therapy to ease my mind and my body," says Michael Picado Fuentes.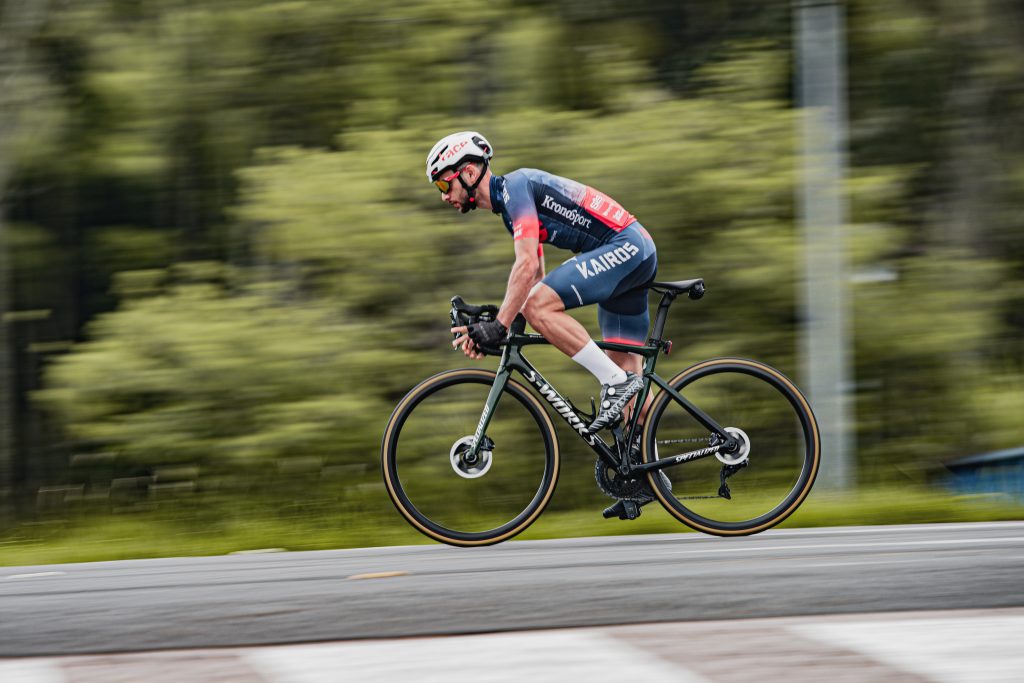 Michael Picado Fuentes, a senior software engineer from San Jose, Costa Rica, became fascinated by cycling through his father.
"I started to ride my bike because my dad had been riding for a few years," he says. "How he spent five or six hours riding on a Saturday was something that I always found interesting."
So began his journey into road cycling, which later grew into an interest in off-road mountain trail rides. Eight years later, Fuentes today rides his S-Works Tarmac SL7 as his road bike, and a Santa Cruz Blur CC as his mountain bike, an upgrade from a used mountain bike he rode for many years.
"I had a friend who bought a mountain bike, and I started asking to buy one as well to go with him," he says. "Then I started riding on the weekends until eventually it became more frequent, up to two or three days per week. And then when the pandemic came in 2020, I decided I wanted to train more formally, and I joined a program to train with a coach."
Today he trains five to six days a week in preparation for his first GFNY ride, after he completed GFNY Costa Rica in 2022.
"Cycling has taught me a lot. It's helped me develop my resilience; it's helped a lot to clear my mind, and it is definitely my way to relax, to de-stress and to have 'me time' to concentrate and think about personal challenges and how to approach them," he says.
"I enjoy riding because it clears my mind. I use it as a relaxation therapy to ease my mind and my body from an exhausting week from work, or to initiate my day with full energy," he says.
In preparation for his next race, Fuentes has been researching various events in different countries. "I had always wanted to be part of one of them," he says. "I participated in the one that took place in my country. It was an awesome event, and I would definitely participate again."
As for his next dream bike? "Maybe a Wilier Urta SLR," he says, referring to the Italian cross-country mountain bike.
Have an interesting personal story to share for Inside the Peloton? Contact me at:
https://www.linkedin.com/in/waldensiew/
Twitter: @waldensiew
Email:
Tags: inside the peloton