Business on Bikes
Business on Bikes, presented by GFNY Passista Professional 300
This event has two aspects: a group ride and the networking social. 
In order to participate in this event – either the group ride or the networking social or both – you must register below.
Only registered athletes can take part in the event. 
Please read the following guide in its entirety for your safety and smooth and enjoyable experience at the event. 
Business on Bikes is your opportunity to network with professionals in fields like law, financial services, technology, media, healthcare, real estate, hospitality, insurance, consulting, entrepreneurs and from other industries from around the world who share your passion for cycling.
GFNY will provide name tags and industries and company names upon arrival. Please bring your business cards.
Attire: cycling, casual or work, if you're joining us after work without the ride.
Our networking event will happen rain or shine, group ride in good weather only. 
Car service drop off and pickup is at 3000 Lemoine Avenue. Secure bike parking is available during expo hours.
We're looking forward to seeing you on Friday!
Business on Bikes – Group Ride Course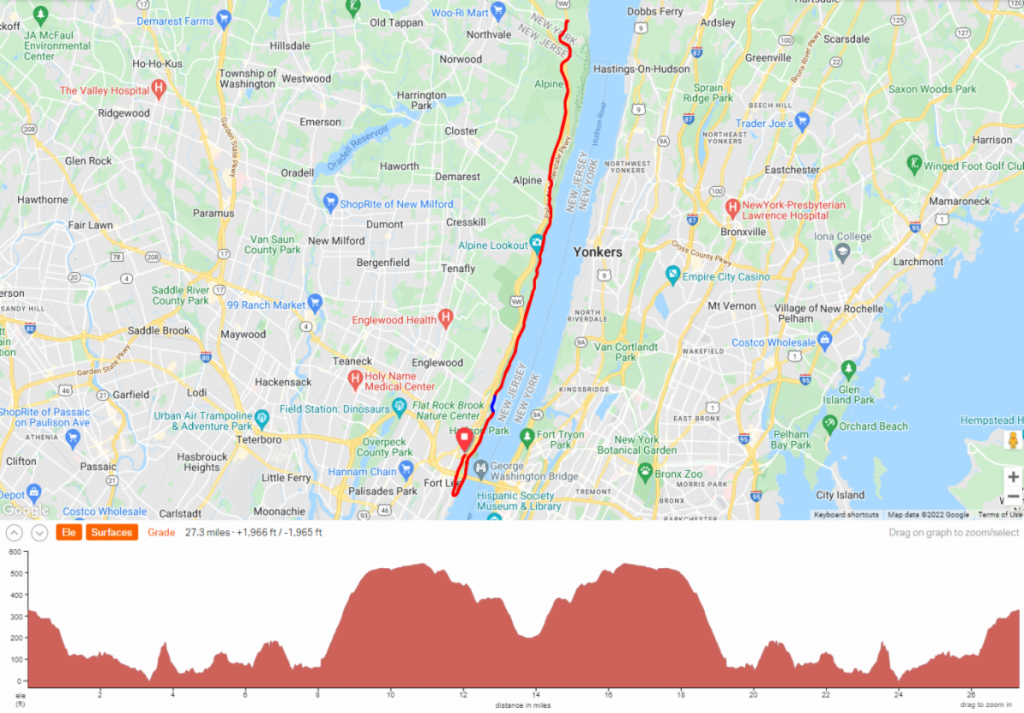 Schedule
1:30pm
 Recommended arrival time 
1:30pm – 2pm
 Business on Bike Group Ride Check-in at desks in front of the GFNY Letters
1:45pm
 Safety and information instructions 
2pm
Group Ride Departure – Please see the table below with starting times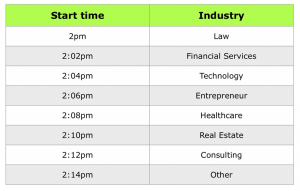 The check-in will be at the desks, with the group ride leader of each industry. That will also be the leader for the group ride itself and the social networking event afterwards. 
Important Group Ride Information
This group ride is meant to be social, we will be riding at a casual pace.
Please take into consideration the following safety instructions for this group ride.
This is a social ride – we're not here to race so let's take it easy, talk to each other, and have fun

Single file unless leads tell you otherwise and there will be plenty of chances to ride side-by-side and chat

Be predictable! This is the #1 way to be safe in group rides!

If you intend to pass, do so quickly – don't linger next to another rider when passing

Allow space for riders to swerve as there will be potholes to avoid

Please point out road hazards like potholes or parked cars, but no need to call them out verbally

Maintain a consistent pace that the slowest person in the group can hold
Bag check option will be available to all cyclists who need it before the ride at bike parking.
When arriving after the group ride please make sure you use the mandatory bike parking in our expo before continuing to the GFNY Beer Garden. In addition before entering the Beer Garden make sure to grab a name tag from the desk at the entrance and write your name and company/title. 
When arriving at our social networking event, please identify the table with your industry name, there will be a table for each industry with its name at the GFNY Beer Garden. Grab a name tag from the desk, write your name and company/title and start making some new connections!